Owner Resources
Information You Need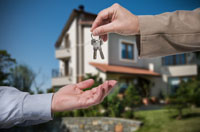 At Acropolis Management, Inc., we treat your home as our own. We offer a wide range of property management services to fit your needs as a landlord or home owner, and tailor our services to ensure that you have the highest level of service for your home.
Resources
Have a Question?
Frequently Asked Questions
My rental property needs some major repairs to prepare it for lease. Is this something you can do?
The In-House Maintenance Division at Acropolis Management has skilled professionals who are experts at major construction; replacing cabinets and flooring; installing appliances and plumbing; and managing almost any renovation, large or small, at a fraction of what would be charged by an outside vendor.
View More
Areas We Serve
Camarillo
Oxnard
Ventura
Burbank