Moorpark Property Management
Let us manage your Moorpark rental property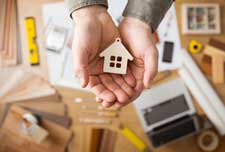 Acropolis Management, Inc. is an expert in a competitive market to help you with your property. The real estate agents at Acropolis Management, Inc. in Moorpark, California, help both buyers and sellers benefit in the real estate process. We are property insured and have been the pioneers of property management, serving our clients and tenants since 1985. Acropolis Management, Inc. has a 24 hour Emergency Contact as we know emergencies don't happen from 9-5! Here, we are fully computerized for monthly and yearly accounting, and any legal questions can be answered by a landlord Attorney at no extra cost to our client.
Success doesn't come easily. It must be earned.
During the past three decades, Acropolis Management, Inc. has established itself as a leader in the management of multi-unit, single family and commercial rentals by providing uncompromising service that meets the highest standards of our clients.
Dedicated to bringing added-value to each client relationship, we know you'll appreciate our friendly and knowledgeable staff who are there to assist you. The attention we give to your tenant's needs and our three decades of experience helping property owners like yourself maximize returns while offering the peace of mind knowing that your property is in the hands of reliable professionals.
Inquire About Our Services
Since no two properties are exactly alike we devote our skill and attention to make sure your needs are met with the precise level of care, detail, and dependability that you require and your property deserves. Included in our Standard Menu of services included are:
An in-house maintenance crew to handle emergency and non-emergency repairs.
A team of professional bi-lingual property managers to oversee the day-to-day care and handling of your property.
An experienced office staff to field questions and provide accounting services including monthly financial reporting, end-of-year-statements, bill paying and preparation of 1099 and W2 forms.
Strategic evaluation and targeted marketing of your property which has resulted in Acropolis Management maintaining a rate of occupancy that exceeds industry standards.
Thorough screening of interested applicants includes credit, employment, rental history, personal reference, eviction and criminal background checks.
Efficient lease administration; deposit and rent collection; and regular property inspections.
At Acropolis Management, Inc. our commitment to strong customer service means that you will always be able to speak with a live person when you have a question or need assistance. Give us a call anytime at our office during normal buisness hours. We are also available to be reached after hours at (805)432-0725. We look forward to serving you.
Isn't it Time You Started Enjoying Your Income Property?
+
When turning over such a large investment, it is IMPORTANT to have a company with a good track record & reputation that is unsurpassed in our area. Our ratio of managed properties to personnel is unbeatable. Our size enables us to get the best service and prices from contactors and other vendors.
We presently manage in excess of 200 single family homes and condos, 2 senior apartment complexes, and over 100,000 sq. ft. of commercial office space.
It is IMPORTANT that we understand your problems as an investor. We too are landlords! With over 30 years experience working with landlords and investors, having a Real Estate background since 1970, and specializing in Property Management since 1980, we can provide the relaxation you are looking for. We are a full time property management company, we are not looking for the "bigger" buck by putting a buyer in our car rather than your prospective tenant!
Why Do You Need a Property Manager?
+
Your Time Is No Longer Spent:
Showing vacancies
Screening tenants
Overseeing and obtaining bids for maintenance
Receiving threats of no rent
Legal Knowledge Is Important To Know:
Qualification vs. Discrimination
What you can and cannot say
How To Select Desirable Tenants:
Month to Month vs. Lease
Security Deposit & Legal Notices…
How much to collect and which notice to use and when
How to fill them out and how to serve them
Do You Know What To Do...
+
When personal property is left behind when a tenant leaves
When a tenant dies
Divorce
When a roommate moves in/out
Services We Offer
Acropolis Management, Inc. has taken pride in providing management services to suit each individual property owner. All the services we provide are at your disposal whenever needed.
Accounting Services
+
Collection of all rents and deposits
Payment of all repair invoices that have occurred throughout the month
Payment of recurring bills (if owner desires) such as mortgage, HOA dues, gardener, and pool/spa service, etc.
Mailing of all owner checks beginning on the 6th. business day of each month*
Monthly operating statements with month and year to date information.
* If rent is not received until after the 6th day of the month, or the 6th lands on a holiday or weekend, owner checks will be mailed the next business day, or immediately after receiving the rent.
Leasing Services
+
Advertising in well circulated publications and yard sign
Showing property to prospective tenants
Screening tenants by extensive credit report with Unlawful Detainer (eviction) search along with landlord references (current, previous, and prior), income verification through employer and paycheck stubs
Processing of all Lease documents including our own specialized addendums
Collection of Move-in monies (security deposit and 1stmonths rent) in Cash, Cashiers Check, or Money Order
Condition Report of premises, with signatures, at move-in to outline condition for move-out
Management Services
+
Repairs are handled in a timely manner with concern for keeping your costs down
Property Inspections and supervision
Solving owner and tenant problems
Supervise maintenance
Serve proper notices for rent increases, move-outs, and non-payments, etc.
Work closely with attorney to be up to date on ever changing laws
Handle all move-out inspections and security refunds in the legally required time
Handle all Home Owners Association violations and/or complaints
Moorpark Area Information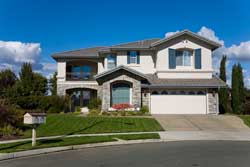 The valley where Moorpark is located was originally inhabited by the Chumash. The area was part of the large Rancho Simi land grant given in 1795 to the Pico brothers (Javier, Patricio, and Miguel) by Governor Diego de Borica of Alta California.
"Old Town Moorpark" is the area surrounding High Street, and is the historic center of the city. A feature of the downtown area are the pepper trees that line High Street, planted by Robert Poindexter who was responsible for the plotting and mapping of the town. This area also features the High Street Arts Center (a Performing Arts center operated by the City of Moorpark), and various restaurants and businesses. Source From Wikipedia