Owner Resources
Information You Need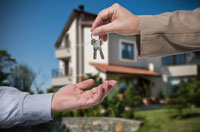 At Acropolis Management, Inc., we treat your home as our own. We offer a wide range of property management services to fit your needs as a landlord or home owner, and tailor our services to ensure that you have the highest level of service for your home.
Resources
Have a Question?
Frequently Asked Questions
When my property is vacant are you still charging a management fee?
We offer a number of ways to save you money during our relationship. Unlike some other management companies, Acropolis Management will never assess management fees to your account when the property is vacant. Yet, during that time our staff is working hard to locate the ideal tenant to keep your property generating income.
View More